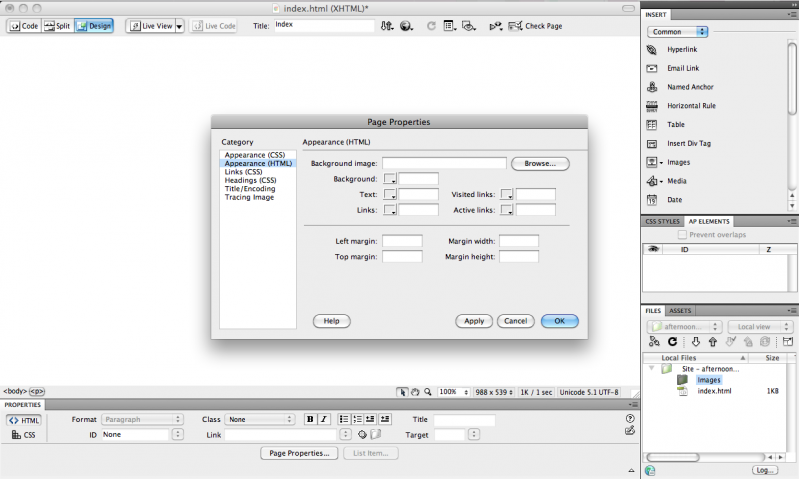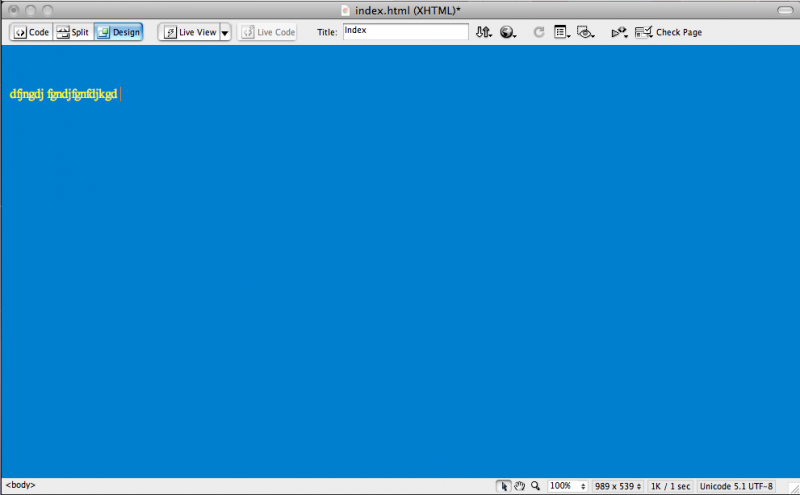 - Open HTML document
- Click 'Manage Sites' in right hand side
- Rename site (no spaces). e.g.afternoon_group
- Change end of the file extension to name of site. (e.g. afternoon_group)
- Right click folder under files tab
- New folder -> call it Images.
- Create index page. File -> Save As -> rename as "index"
- Change title and save
- Right click on page and go to Properties
- Use HTML tab in properties to edit colours of stuff
- To create a new page -> cmd + N. Blank HTML, no layout, create.
- Save as "second_page"
- Type "Back", go to Properties panel and click folder "browse for files"